Listen to this article
Last month we announced the launch of our master's program, and the response was overwhelming and truly humbling. The thanksgiving and gratitude so many of you expressed just served to reiterate to us how blessed we are to be in a position to give back to the thousands of hard-working homeschooling parents who have sacrificed so much to focus on the education of their children.

We had anticipated about 25 enrollees for this first semester. We had 25 enrollees … by the end of that first weekend. Soon we raised the limit to 50, and blew through that marker as well. Southeastern University, ever-gracious, worked with us to expand the program to allow for 100 enrollees. This, you filled within a matter of weeks. This fall, this group of hardworking parents will begin their journey toward their Master of Arts in Classical Studies, at an affordable rate, all aligned with the Classical Conversations curricula they are already using.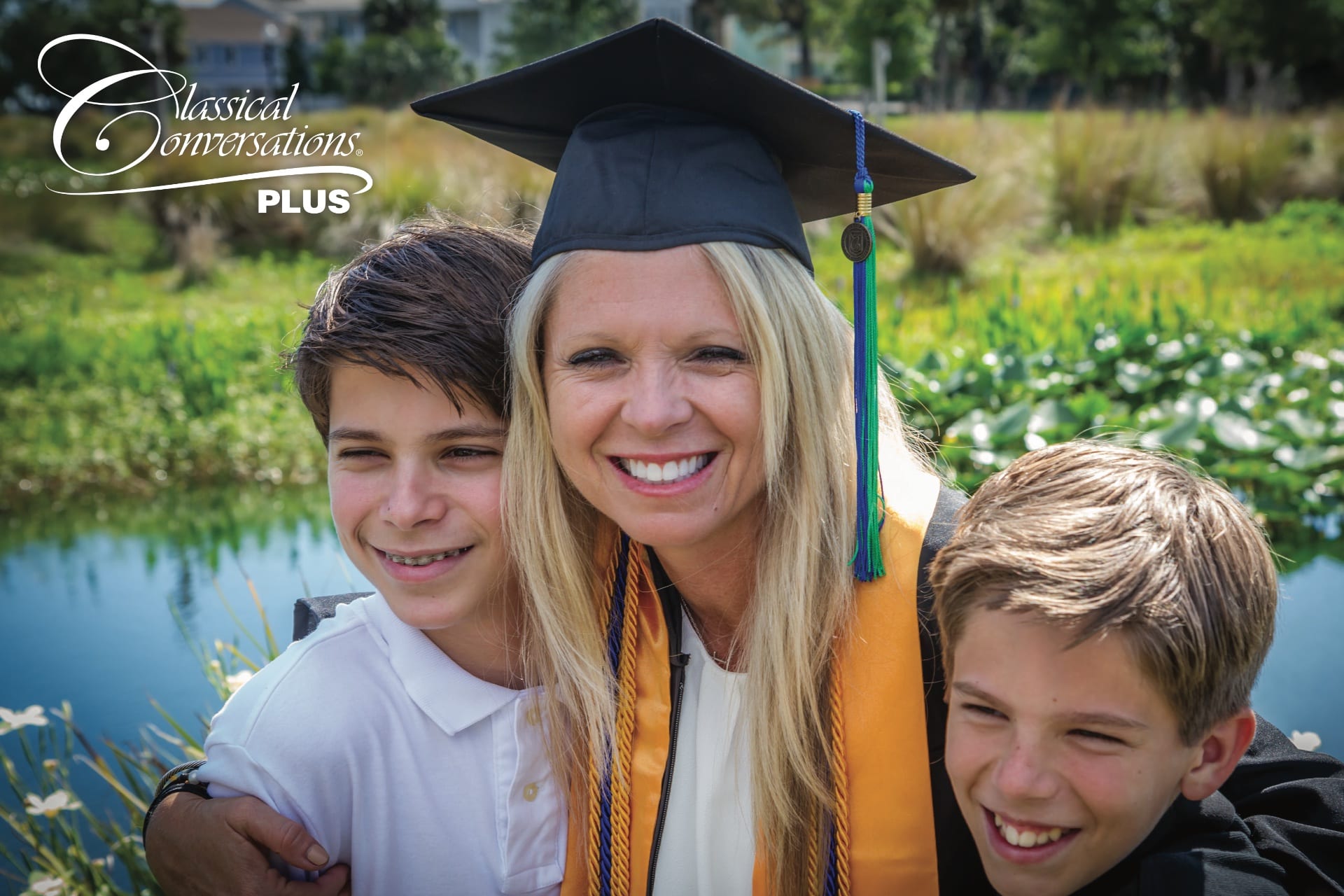 Our New Undergraduate Program
But … that wasn't enough. We also heard from many of you that you would love to join the master program, but you had yet to obtain your undergraduate degree.
This undergraduate program is a "degree-seeking" arrangement of accredited courses. We will hold your hand through the process and guide you as you sign up to take courses through CC Plus or ICS and start earning college credit! You asked for it, we heard you, and we are beyond excited to announce the release of our Undergraduate Program where you can earn your associate or bachelor degree through Southeastern University.
All 3 credit courses range from $300-$600 dollars
These courses are accredited at the highest level
Classical Conversation Challenge students can earn these credits
Ready to jump in, or know a friend that would be interested? Here is how you can register for your undergraduate degree:
Register yourself or your student on the Undergraduate page
Talk to one of our experienced representatives who will listen to your needs and create a degree plan with you
Follow your degree plan to complete your undergraduate degree
If you have more questions about earning college credits, the master degree, or earning college credits in high school click on the link: Contact