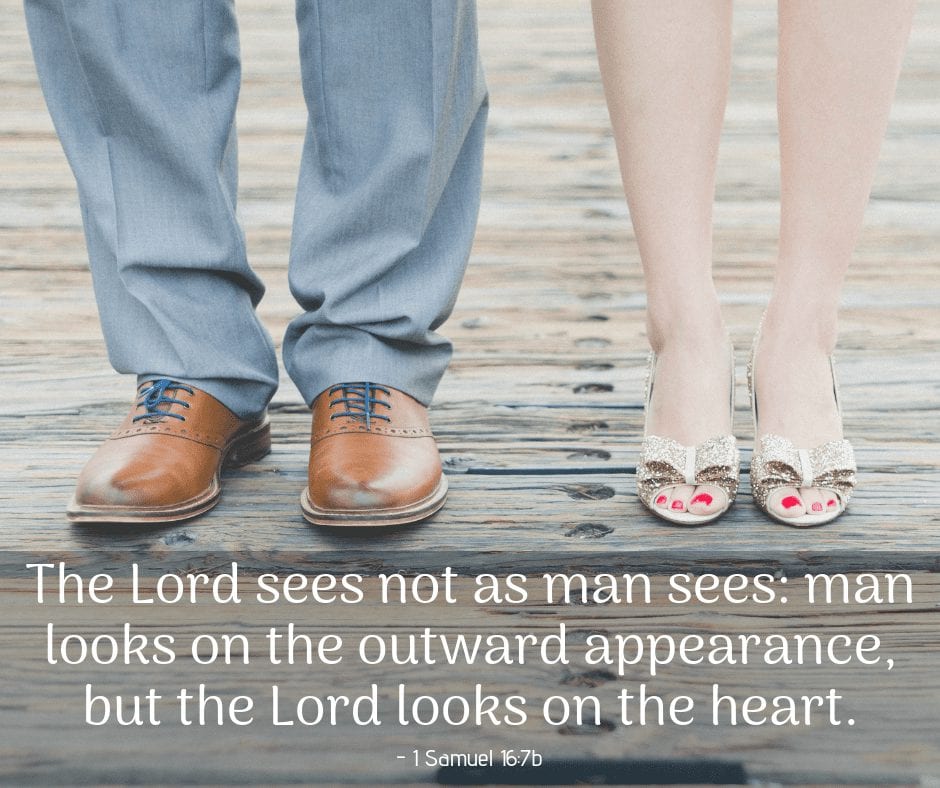 "The Lord sees not as man sees: man looks on the outward appearance, but the Lord looks on the heart." – 1 Samuel 16:7b
Occasionally, it can be rewarding to glance in the mirror and feel like you're looking your best. As we dress up fancy for the final day of Spirit Week, however, remember that life isn't all about appearances. In fact, when God was picking out the next king of Israel back in 1 Samuel 16, he turned down all the best-looking candidates. He was more concerned with the state of their hearts!
So, pause for a moment today. Do you have a heart for God that can be considered as good as (or even better than) your appearance? Is the love you show to and reflect from Him the most glorious thing about you?
CC Spirit Week Daily Devotional | Formal Day | By Sarah Iddings